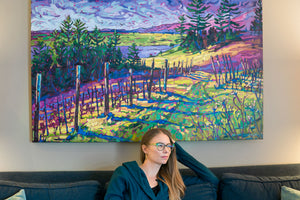 Are you ready to fall back in love with your art and your home?
Whether you pick up an original piece that's ready to hang, or commission a painting for a spot you love. Your home will be filled with personality, love and inspiration, ready to be showed off to your friends!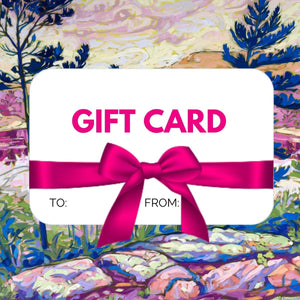 How It Works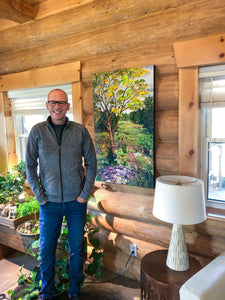 Commission Art
Commission a painting that is a reflection of who you are, what you love, and how you want to live. Bring meaningful art into your home. 
Order Yours
Original Landscape Paintings
Welcome! I'm Noémie L. Côté and I'm an open impressionist oil landscape painter. My mission is to bring joy into your life and elevate your vibration whether at home or at the office. It's incredible how meaningful art can elevate your mood and productivity.
I'm struck by the power of nature, how it grounds us and puts everything into perspective. Take home a happy landscape that connects with your essence, calmness and personal power. Choose from ready to hang paintings or commission one of a kind custom painting.
I use oils with vibrant palettes and textured strokes. This beautiful planet that we are privilege to enjoy drives my work: strength and softness, contrast, movement, and the feeling that it evokes – all nudging towards striving for balance, rhythm, texture and overall beauty.
Fresh off the Easel
___________________________________